Simon P. Michaux
Associate Professor of geometallurgy at the Geological Survey of Finland (GTK) in KTR, the Circular Economy Solutions Unit. Basic degree Bach App. Sc in Physics and Geology, Ph.D. in Mining Engineering from JKMRC University of Queensland.
Work experience: 18 years in the Australian mining industry in research and development, 12 months at Ausenco in the private sector, 3 years in Belgium at the University of Liege researching Circular Economy and industrial recycling. Work experience in Finland has been at GTK in the Minerals Intelligence in the MTR unit before joining the KTR. Mineral processing and geometallurgy are being developed.
Long-term objectives include developing and transforming the Circular Economy into a more practical system for the industrial ecosystem to navigate the twin challenges of the scarcity of technology minerals and the transition away from fossil fuels.
Simon contributes technical detail to The Venus Project's applied projects. His contribution has significantly advanced the operationalization of transition methods to arrive at a new paradigm of energy and materials.
For more information about Simon's work, visit https://www.simonmichaux.com/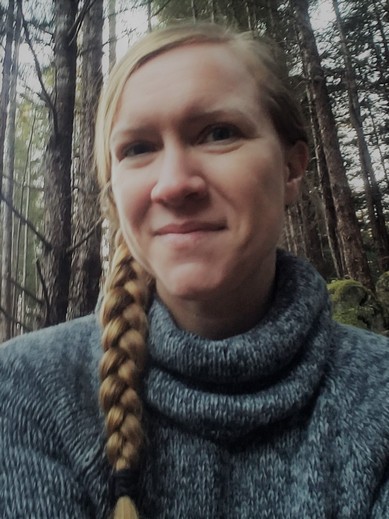 Abby Twyman
Abby Twyman, M.Ed., BCBA, LBA, is a humanistic behavioral scientist who graduated with her master's in education from the University of Washington in 2008, where she specialized in the treatment of individuals with low-incidence disabilities, and has been board certified as a behavior analyst since 2009 (BCBA #1-09-5694). Throughout her career, she has focused on systematically applying the science of behavior to teach people the skills they need to live healthy, happy, and productive lives, and to improve organizational productivity and outcomes. She envisions a future in which all citizens of the world are able to reach their fullest human potential through the systematic and collaborative application of advancements in science and technology to effectively and efficiently solve the problems they face every day. Her life mission is to use her knowledge and skills to improve the lives of her family, her community and the world.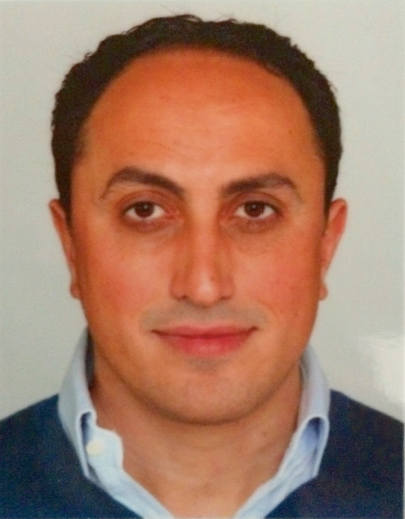 Paolo Maculotti
International Contracts and Claims Consultant - Legal Counsel - Risk Management ConsultantLegal Counsel and International Contracts/Claims Consultant with over 12 years of expertise in contracts and project claims, negotiations, legal advice, international business law, corporate strategy and contracts for fortune 500 MNC clients.
Primarily specialized in the Oil & Gas and Infrastructures markets, with practice within the Media and Transport sectors.
Admitted to the bar of attorneys in France and Spain. Fluent and qualified in English, Spanish, French, and Italian.
HENRY D. SCHLINGER, JR., PH.D.
Professor, Department of Psychology
California State University, Los Angeles
5151 State University Drive | Los Angeles, CA 90032
T 323.343.2250
Henry Schlinger
Henry D. (Hank) Schlinger Jr. received his Ph.D. in psychology (applied behavior analysis) from Western Michigan University (WMU) in 1985, then completed a two-year National Institutes of Health-funded post-doctoral fellowship in behavioral pharmacology also at WMU. Dr. Schlinger was a full tenured professor of psychology at Western New England University in Springfield, MA, before moving to Los Angeles in 1998. He is now professor of psychology and former director of the M. S. Program in Applied Behavior Analysis in the Department of Psychology at California State University, Los Angeles. Dr. Schlinger has published more than 75 scholarly articles and commentaries in more than 30 different journals. He also has authored or co-authored three books, Psychology: A Behavioral Overview (1990), A Behavior-Analytic View of Child Development (1995) (which was translated into Japanese), and Introduction to Scientific Psychology (1998). He was interviewed for the Venus Project film, "The Choice Is Ours," and presented one of the keynote addresses titled "Can We Act to Save The world?" at the Centennial Celebration of Jacque Fresco in March 2016.
Elliott Maynard
Dr. Elliott Maynard's background spans the fields of Global Ecology Coral Reef Ecology, Oceanography and Tropical Rainforest Biology. He earned a Ph.D. in Consciousness Research and has served on the faculties of Adelphi University and Dowling College in New York. He is a Certified Professional Consultant to Management (CPCM) and has been active in the corporate world as Founder, President and Technology Director for several different corporations. D. Maynard is Founder and President of Arcos Cielos Foundation in Sedona, AZ and has been active in the Aerospace Technology Working Group (STWG), the Humanitad International Leadership Foundation, The U.S. Pshchotronics Association and the World Future Society. In addition to his work as a futurist, lecturer, author, educator and global ecologist, Elliott is an accomplished artist, sculptor, musician, underwater photographer and documentary filmmaker.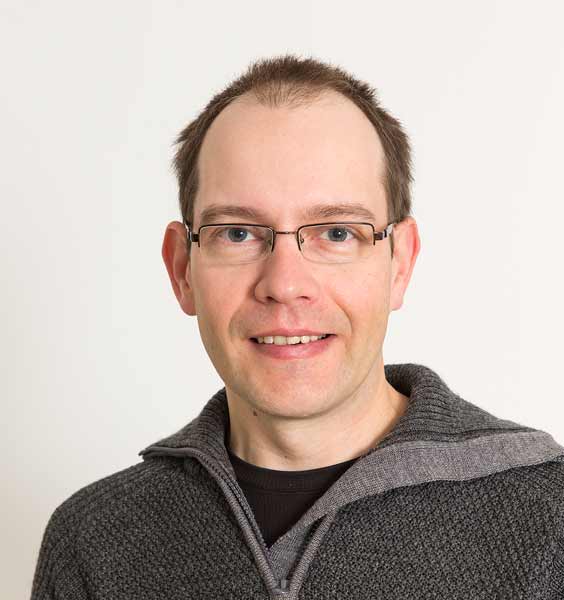 Samu Mäntyniemi
Dr Samu Mäntyniemi is a statistician, decision analyst and a population dynamics specialist who received his Ph.D. from the Faculty of Science, University of Helsinki, Finland in 2006. He received adjunct professorship from the Faculty of Biological and Environmental Sciences in 2011 and served as a full professor of multidisciplinary risk analysis in the same faculty from 2012 to 2018. Currently he is a senior scientist at the Natural Resources Institute Finland. He is interested in developing and applying formal methods for automated decision making under uncertainty by utilizing principles of probabilistic reasoning and expected utility theory. He believes that concepts and methods originally developed for sustainable fishery management can be of help in the assessment and sustainable utilization of natural resources within the resource based economy.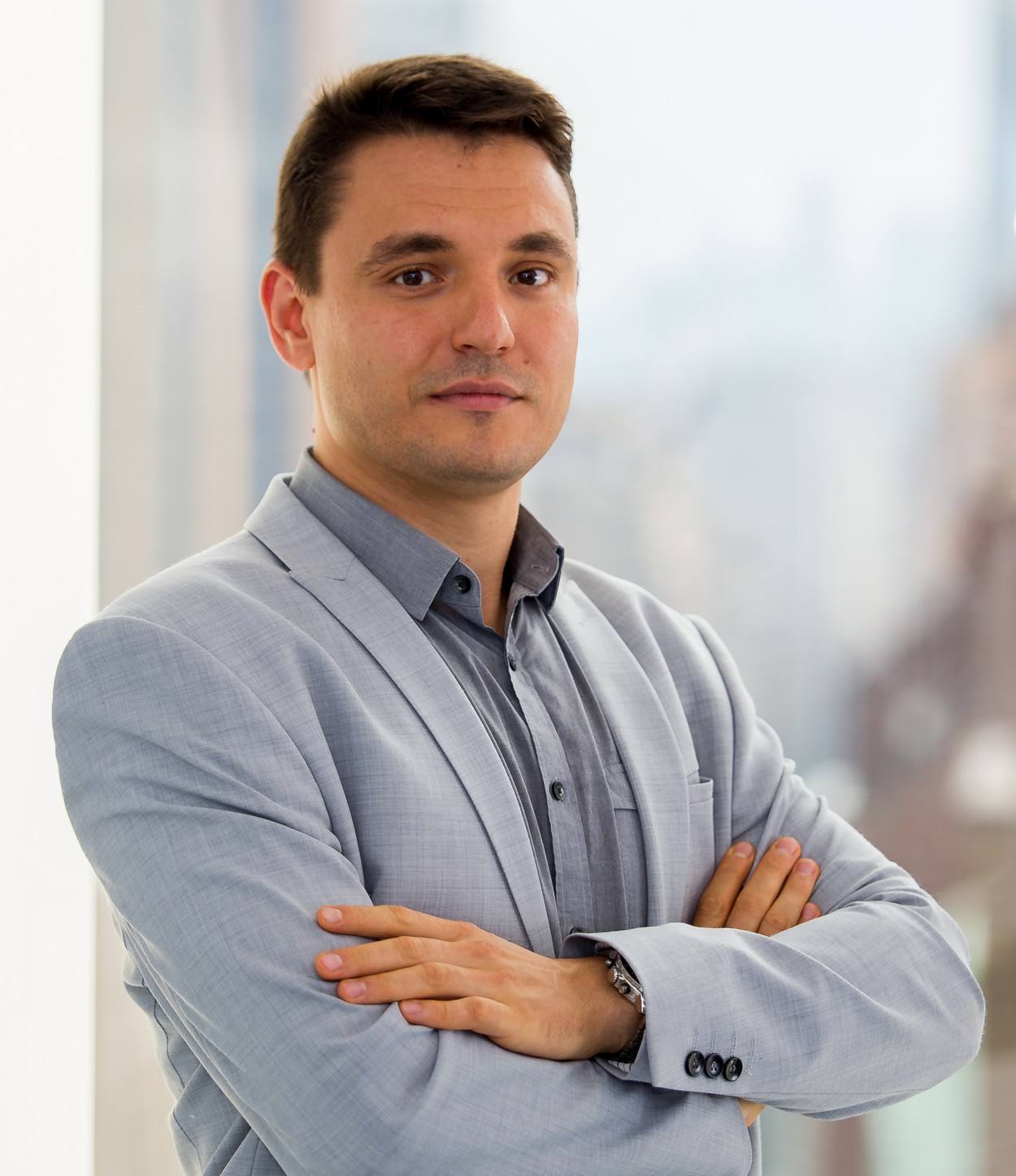 Andrey Zelenovsky
Andrey Zelenovsky is an industry practitioner in Robotic Process Automation and AI. Holding Bachelor Degrees in Information and Systems Engineering, and Analytical Finance, he has been custom-tailoring software solutions used by many of the S&P 500 companies today. After receiving his Data Science Master's, he joined one of today's fastest growing software start-ups, UiPath, whose Robotic Process Automation software liberates today's workforce from the mundane and changes the paradigm of work. He is eager to pull together what he's learned from Lean Six Sigma, Operations Research, Data Science, and his most recent experience of orchestrating work between people and machines to positively transition humanity into the future.
Joseph P. Alexopoulos
CFP®, CFE, MBA
Joe is a principal of Aequitas Wealth Management. A graduate of Bryant University in Rhode Island, Joe earned his MBA from the University of Southern California's Marshall School of Business. He holds the CFP® (Certified Financial Planner) and CFE (Certified Fraud Examiner) designations.
Joe has nearly 26 years of experience in wealth management. Prior to founding Aequitas Wealth Management, he was a Vice President at Citigroup Private Bank in Geneva, Switzerland. Previously, at Fidelity Investments, Joe advised high net worth clients with their investment portfolios and managed nearly $400 million in portfolio assets.
He is an active member of METal International (Media, Entertainment and Technology and Leaders). Joe enjoys reimagining the world as a better place, reading, yoga, gym activities and cycling including participating in local events such as the Mulholland Challenge and Tour de Big Bear Hors Catégorie.
Alan C. Fenwick
Consultant and counselor with almost five decades of business experience in program/management, strategic planning, sales/marketing, new venture analysis, contracts and general management across a broad array of aerospace and government customers. His career also has focused on diversification and start-up activities and M&A, including the acquisition of businesses in the US and Poland. He guided the establishment of new facilities in Mississippi and Tennessee. His career spanned assignments with major multi-national aerospace industry leaders in the US, Europe, Middle East, and China.
Since retiring in 2009, he has mentored several start-up and existing businesses and served as Board Chairman for a non-profit business.
His education includes a BS in Electrical Engineering, and MBA and LLB degrees, as well as numerous programs in executive program management, proposal management, total quality control, and other disciplines.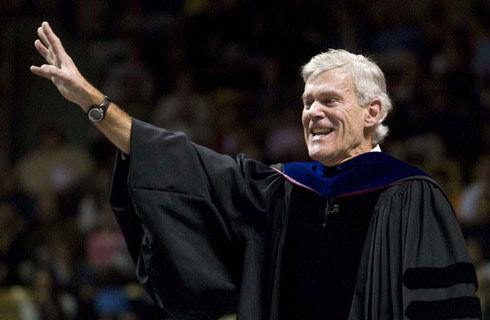 Scott Geller
E. Scott Geller, Alumni Distinguished Professor and Director of the Center for Applied Behavior Systems at Virginia Tech for 50 years, is also Senior Partner of Safety Performance Solutions, and Co-Founder of GellerAC4P, Inc. He has authored more than 300 research articles, 40 books, and 70 book chapters addressing the application of psychological science to improve human welfare and life satisfaction on a large scale.
Dr. Geller has received Lifetime Achievement Awards from the American Psychological Foundation and the International Organizational Behavior Management Network. In 2011, The College of Wooster awarded Professor Geller the Honorary Degree: Doctor of Humane Letters.